LJB's core values of integrity, quality and service were established by LJB's founders: Bill Lockwood, Harold Jones and John Beals. Their wisdom is timeless. By continuing to uphold these same core values today, we honor and respect our past as we move confidently toward the future.
William D. Lockwood founded company as a sole proprietor
Name changed to Lockwood and Associate Consulting Engineers

Designed first tilt-up concrete building in Midwest

Name changed to Lockwood, Jones & Beals for founding partners—Bill Lockwood, Harold Jones and John Beals
Merged with Thomas L. Poliquin & Associates, Engineers and Surveyors

Took ownership of CON/STEEL Design Systems, LJB's wholly owned subsidiary focused on structural design of concrete tilt-up structures
Firm officially incorporated

Established CON/SPAN Bridge Systems
Acquired Harry E. Misel Architects
Opened office in Lima, Ohio

Designed our first fall protection project, which led to our Safety by Design fall protection business

Designed Ohio's first modern roundabout in the City of Kettering

Opened office in Lansing, Michigan
Opened office in Cleveland, Ohio
Opened office in Houston, Texas
Established North Carolina operations with offices in Garner (Raleigh) and Wilmington
Opened office in Washington, D.C.
Acquired Evans/Griffin, Inc., and established LJB office in Louisville, Kentucky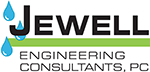 Acquired Jewell Engineering Consultants and established Kernersville, North Carolina, office
Opened office in Charlotte, North Carolina

Acquired GGJ, Inc., expanding northern Ohio operations​