Unmatched Experience & Expertise in Fall Protection
LJB's fall protection consulting and design services have proven to help organizations—from Fortune 100 companies to large government agencies to healthcare organizations—address their safety concerns in a programmed, cost-effective manner.
Fall Protection Services
A properly planned and well-executed fall protection program can mean the difference between life and death for workers at heights. LJB fall protection experts help you reduce risk and improve safety for building maintenance and operations tasks.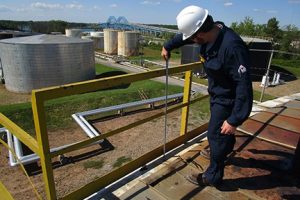 Fall Protection Risk Assessments
LJB helps you identify, evaluate and prioritize fall hazards to best allocate your resources to reduce risk.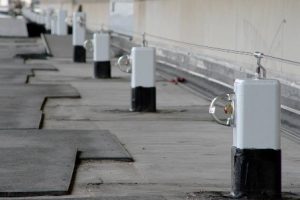 With our dual expertise in structural engineering and safety, LJB delivers fall protection solutions that account for functional strength and behavioral safety.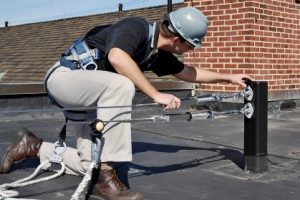 Fall Protection System Certification
LJB applies a thorough system certification process for both new and old systems—to ensure systems will function properly when called upon to save a life.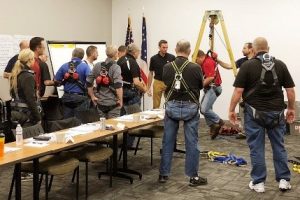 LJB's accredited trainers deliver authorized, competent and qualified person fall protection training programs—both virtually and in person.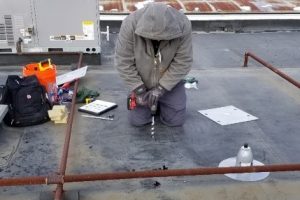 System Fabrication /Installation
We fabricate and install fall protection systems to facilitate proper implementation that protects your investment.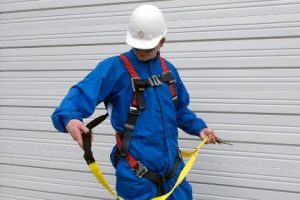 Our fall protection experts guide you with expertise in regulations, standards, resources and best practices.
Providing Complete Fall Protection Solutions
Fall protection solutions are only as strong as their weakest link. Unlike some self-proclaimed "turnkey installers," LJB knows that to truly protect workers at height, you need more than just some pieces of equipment. Every aspect must be considered.
Whatever level of support you need, LJB provides it. Whether that means developing a fall protection program or solution from the ground up, training your staff, conducting a risk assessment, designing a fall protection solution, installing or certifying fall protection systems, we are your true turnkey provider of fall protection solutions.

Fall Protection Asset Management
LJB can deliver a visual, dynamic and interactive solution to organize safety documentation in a web-based data management system that improves efficiency, enhances communication and facilitates compliance.
Store and easily access certification, inspection and training documents
Manage PPE inventory
Track upcoming and overdue inspections
Assign work orders
Schedule equipment maintenance
Plan for repairs
Our staff can also address a variety of other occupational safety concerns, including:
Prevention through Design
Confined space
Electrical safety
Arc flash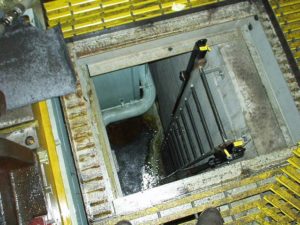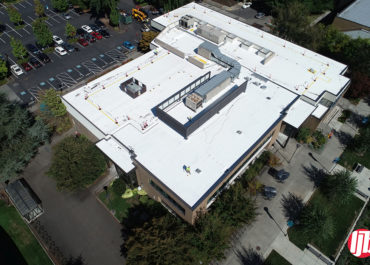 LJB performed a fall hazard risk assessment for Portland Community College…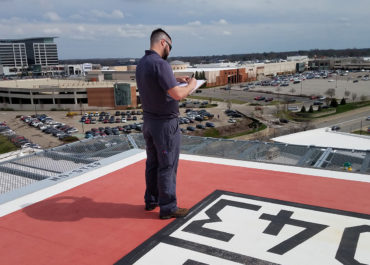 Created by the merger of Maryland-based Bon Secours and Cincinnati-based Mercy…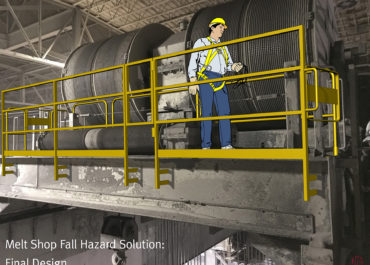 The extreme, high heat environment within any melt shop in the…