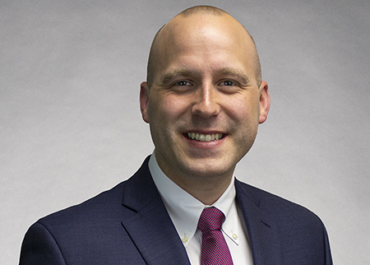 National engineering firm LJB Inc. welcomes Michael Derr as its manager…
When a steel mill crew's fall protection system inspection revealed damage to lifelines in its meltshop, the mill tapped LJB to help overhaul the system. In this article published in Iron & Steel Technology magazine, discover the keys to creating the customized fall protection system that not only protects workers, but also withstands the extreme meltshop environment.
Each year, facility owners spend millions of dollars and countless hours designing, installing, inspecting and testing anchorages related to work at heights. Too often, the resources spent do nothing more than give the owner a false sense of security. In fact, the time and money spent load testing anchorages may be doing more harm than good—damaging equipment and distracting from other potentially higher risk issues. In this article published in Professional Safety magazine, LJB's Rupert Noton, CEng, MIStructE, and Martin/Martin Consulting Engineers' Andrew T. Emmons, P.E., provide critical information on anchorage testing, enabling you to enhance the safety of all workers at heights and make smart investments to reduce risk.
Fall protection equipment is the most visible aspect of a fall protection program, and it can be the most costly as well. Unfortunately, these investments can be nullified due to equipment misuse or "cheating"—using the equipment outside its intended use. The article explains the misuses and recommendations for how to rectify the misuses.​