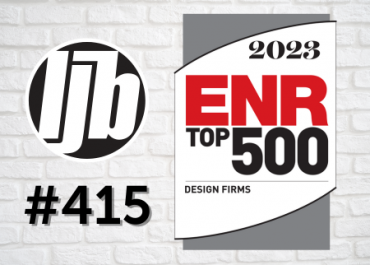 LJB's consistent growth has helped the firm move up in the…
The article provides a design technique for light gage metal deck diaphragm roofs supported laterally on only three sides, commonly referred to as a 3-Sided Box. Discussed are the calculations needed for a stable design such has how to combine roof shear loads from windward, leeward, and sidewall wind pressures and how to calculate chord forces. A real-world design example is also presented to help guide the reader.
By embracing proven strategies to improve a fall protection program, hundreds of workers in this country could be saved from fatalities every year – not to mention workers affected by serious injuries with days away from work. The four strategies in this article, outlined by fall protection expert Thomas Kramer, PE, CSP, provide great potential to reduce fall risk.
This article, published in Occupational Health and Safety Magazine, discusses the ways organizations can take advantage of technology to manage aspects of fall protection programs. By adopting practices that utilize technology-based tools and applications, organizations can reduce the inherent risk of identifying fall hazards and effectively manage and store data digitally. This article highlights tangible case studies from real applications and discusses the limitations organizations need to know when making decisions.