Connecting people, creating communities, improving quality of life
We know that improving infrastructure improves communities, which improves quality of life—and that's what drives everything we do. For more than 50 years, LJB has been designing ways to connect people and communities safely and efficiently. As a full-service transportation team, we have the diverse capabilities and proven know-how to design solutions that meet today's needs and tomorrow's demands.
Our vast transportation design experience means we have the insight to see what's ahead—to anticipate and accommodate for potential issues, whether related to environmental, right-of-way, construction, utilities, safety or something else entirely. We apply our creativity and technical expertise to design transportation solutions that keep people, businesses and communities moving.
Highways
Roadway Design – Rural/Urban
Interchanges
Roundabouts
Superstreets
Bridges, Culverts & Retaining Walls
Transportation Planning
Feasibility Studies
Landscape & Streetscape Design
Traffic Engineering
Traffic Signal System Design & Timing
Traffic Signals
Traffic Counts & Data Collection
Traffic Impact Studies
Traffic Forecasting, Simulation & Modeling
Crash Analysis / Safety Studies
Pavement Marking
Sign Design
Work Zone Traffic Control
Multimodal
Complete Streets / Active Transportation
Recreational Trails
Pedestrian Bridges
Bicycle & Pedestrian Designs
Multi-use Paths
Rail Engineering Contracts & Agreements
LJB has provided safety improvement recommendations for high-crash locations on over 180 safety-related studies. Information is gathered and reviewed to determine the feasibility of countermeasures and solutions based on environmental, right-of-way and budget constraints. The development of cost-effective countermeasures requires a comprehensive understanding and collaborative approach to planning (policy), funding, operations, design and construction. We develop a diverse palette of countermeasure options that are always site-specific—taking into account the unique environmental and human factors that are critical to developing a tailored and right-sized safety study.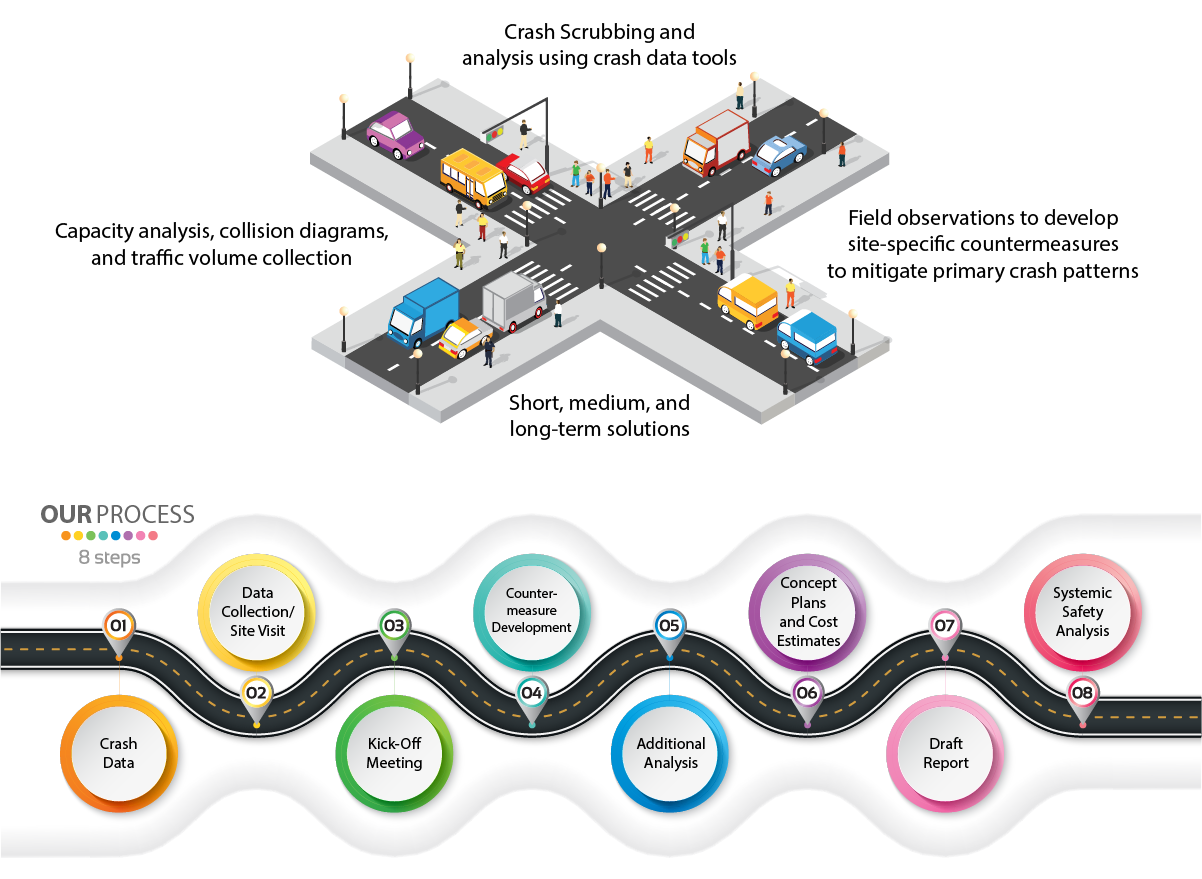 Veena is a traffic engineer with LJB who has 16 years of experience and specializes in traffic engineering and transportation planning. She is dually licensed as a professional engineer and professional traffic operations engineer, and she is one of the nation's first 50 certified Road Safety Professionals in Infrastructure. Veena's work has included safety studies, interstate master plans, corridor studies, interchange studies, mobility fee studies, traffic analysis for PD&E studies, feasibility studies, signal retiming studies, subarea analysis using travel demand forecasting techniques, and traffic impact studies. Veena has authored more than 70 ODOT Traffic Safety Studies, including serving as a contributing author of the Amish Safety StrategicPlan, identifying the factors that contribute to safety and mobility problems and recommending countermeasures. Veena takes pride in providing implementable countermeasures.  Veena has assisted various Districts and LPAs with HSIP funding applications and received 13.7 million dollars (just in 2019 & 2020) in construction funds for 6 projects.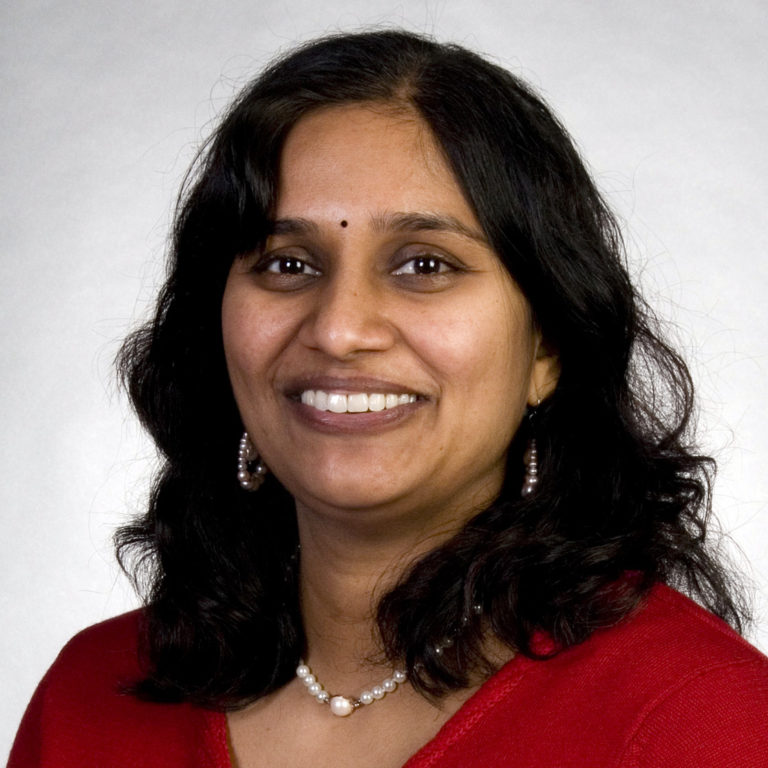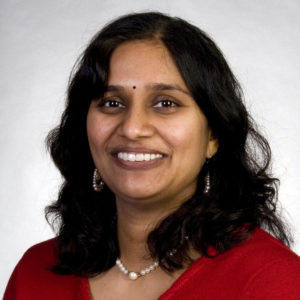 Veena Madineni,
P.E., PTOE, RSP2I
Project Management
Value Engineering
GIS Services
Economic Development
Contract Advertising & Award Support
Construction Administration
Site Development
Visualization
Quality Assurance Plans
LJB's diverse team also supports transportation projects with the following services: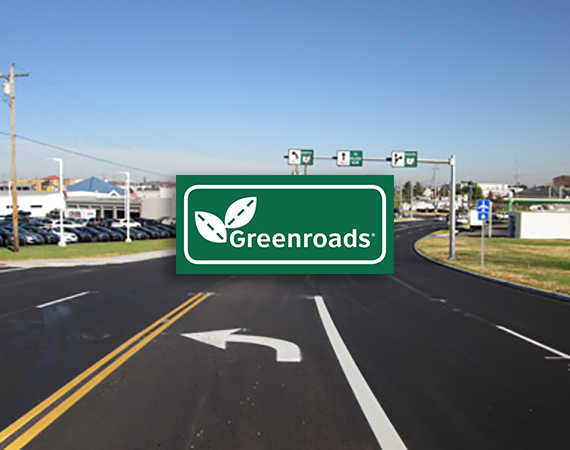 This project not only improved the flow of traffic and safety at one of the busiest and most accident-prone locations in the city, it was also certified by the Greenroads® Rating System for its use of sustainable transportation design principles.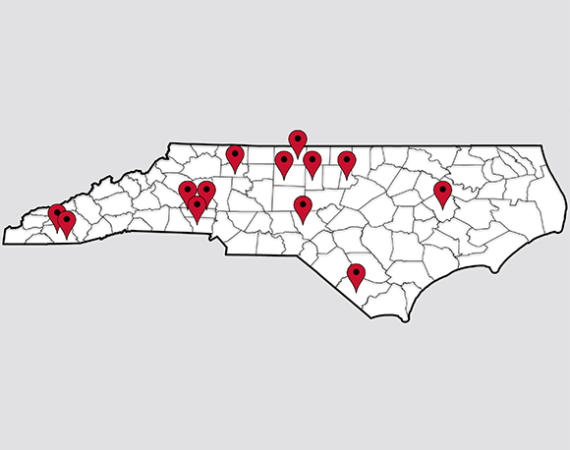 LJB provided its transportation expertise to supplement NCDOT's staff to perform feasibility studies on projects across the state. Our team performed conceptual alternative designs, cost estimates and environmental overviews for potential projects.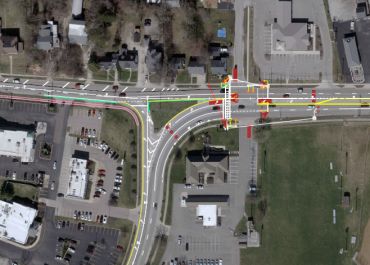 This project implemented critical safety countermeasures and repaved a 2.19-mile section…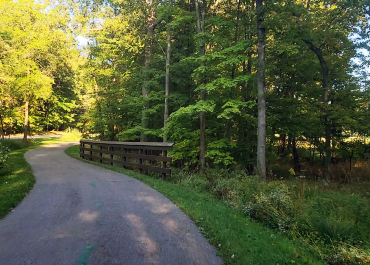 LJB provided design support services and environmental clearance activities for this…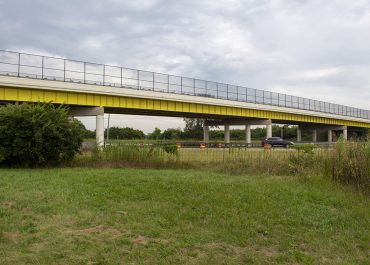 For this project, LJB provided design services for the rehabilitation of…