LJB has been serving the federal government since the early 1990s, and we have experience in a wide variety of projects for civilian and military installations—from general civil, structural and safety projects to multi-year diverse task order contracts.
Deep & Diverse Experience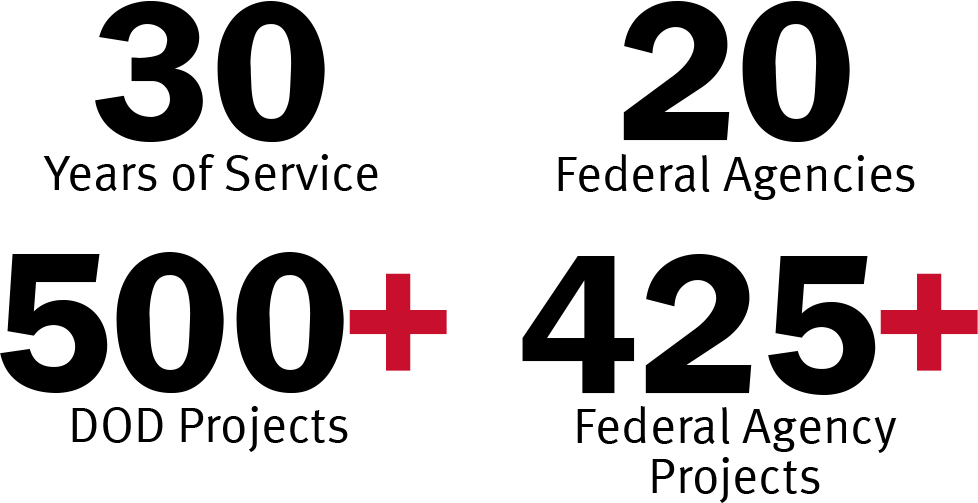 Defense

ANG
NASIC
NAVFAC
Pentagon
USAF
USACE

Interior
Justice
Agriculture
Homeland Security
Transportation
Veterans Affairs
Various Agencies

Architect of the Capitol
GSA
NASA
Smithsonian
USPS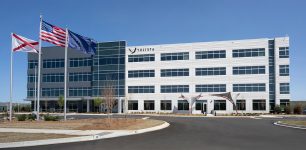 Structural Engineering Partner
LJB has served as the structural design team member for projects in the Redstone Gateway complex, which supports Redstone Arsenal – a U.S. Army installation near Huntsville, Alabama.
468-acre development
Multi-story office, R&D and warehouse buildings
LJB designed 10 buildings to date
1M SF of new construction
$400M+ new construction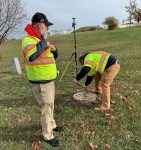 Data Collection & Asset Management
LJB provided data collection and GIS services to secure accurate, up-to-date data, and thorough maps of the potable water distribution and wastewater systems at Wright-Patterson AFB.
Located more than 4,000 assets
104 miles of water pipe
63 miles of wastewater pipe
Secure information handling
GIS application development for data collection and management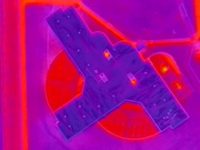 Unmanned Aerial Systems (UAS)
LJB delivered UAS services to assist in re-roofing projects on the majority of buildings at two Federal prison sites near Memphis, Tennessee.
Provided high resolution imagery and 3D point cloud models
Secured infrared temperature imagery to identify potential roof problems
Obtained flight clearances through the FAA to enter nearby restricted airspace
Required daylight and nighttime UAS flights
Fall Protection Consulting & Design Contracts
Much of LJB's fall protection work has been provided for federal agencies, and we hold multiple long-term contracts to provide fall protection consulting and design services. The fall protection solutions we provide are particularly sensitive to the operations, historic nature and public importance of federal facilities.
Blast Resistance and Progressive Collapse Avoidance Design
As part of a design-build team, LJB provided structural engineering for this 411,000-square-foot building, which serves as the national headquarters for the Marine Forces Reserve. LJB's design:
First to use tilt-up concrete panels to fulfill progressive collapse avoidance requirements
Saved $2M in construction costs
Reduced schedule by 3 months
Provides hurricane resistance
Wright-Patterson AFB A/E IDIQ
Architect of the Capitol Roof Fall Protection IDIQ
Smithsonian Institution Fall Protection IDIQ
General Services Administration Blanket Purchase Agreement – Fall Protection Professional Engineering Consulting Services
Small Business Teaming Opportunities
As a former small business ourselves, we value the government's small business program and appreciate the talent available within small businesses. If you're part of a small business that would like to partner with LJB Inc. please click the button below to fill out our contact form.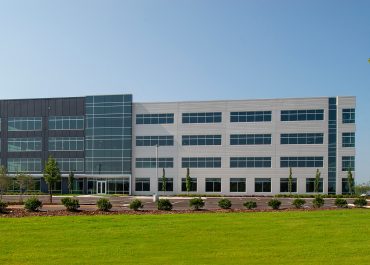 LJB's structural team designed this four-story, tilt-up concrete Class A office…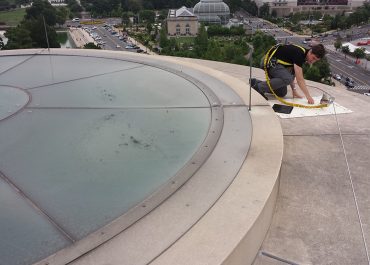 Having previously provided numerous projects for the Smithsonian Institution as a…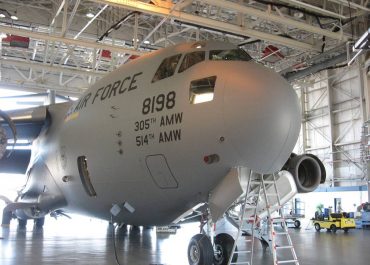 LJB completed a four-phase project to identify and analyze risk related…