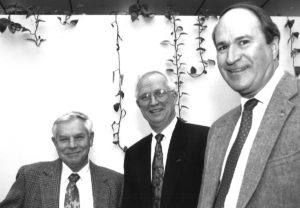 It is with great sadness that we announce the passing of LJB founder John Beals, who died unexpectedly on Monday, Oct. 21.
John held a special place in our hearts as the last living founder of Lockwood, Jones & Beals. His authentic manner and positive energy touched everyone he met, and our team has been blessed by John's legacy. We continue to strive to emulate him in leaving things better than we found them.
When we moved into our current Dayton office location seven years ago, we dedicated the Beals Conference Room to John. A plaque on the wall highlights the energy and commitment to service he instilled at LJB. The wording on the plaque reads: "To demonstrate a sense of urgency with regard to service, he [John] would run up and down the office stairs between meetings. John's example compels us to bring energy and vitality to our service."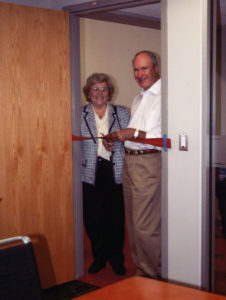 Even though he retired about 15 years ago, John, and his wife, Sally, would regularly accept our open invitation to attend special anniversary celebrations, summer picnics and holiday parties. He genuinely enjoyed mixing and mingling with the staff and sharing memories from the "early years." Even those who never had the opportunity to work directly with John could tell he was a special man with a heart of gold and a loving family.
Thank you, John, for planting the seeds of LJB in Dayton 53 years ago. Rest in peace knowing your spirit will forever be etched in the soul of the organization.
Find more information on John's life, celebration services and ways to give back in honor of him here.