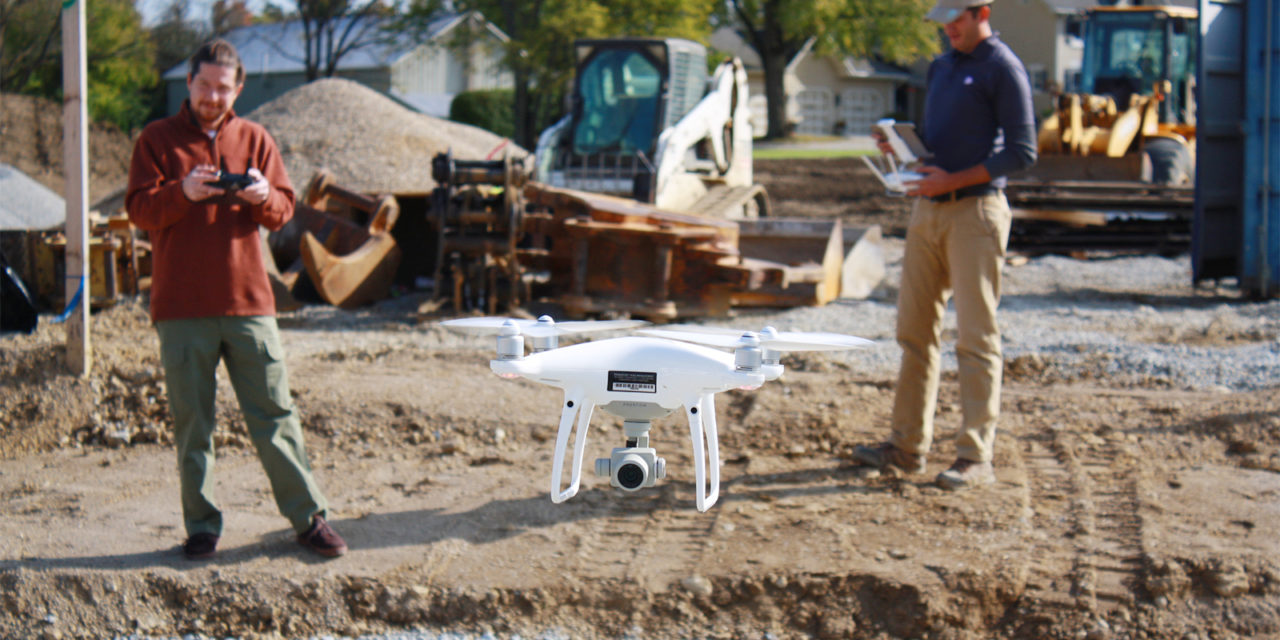 LJB's geospatial and survey group includes experts in data integration and delivery for private, federal, state and local government customers.  Our team of surveyors, designers and field crews leverage the latest technology applications to support data collection, construction layout and construction services.  We integrate traditional and UAS survey, photogrammetry, terrestrial, mobile, and airborne LiDAR, and GIS into turnkey solutions for project planning, management, and implementation.
LJB's GIS services focus on empowering our clients to collect and use their data in meaningful ways. Data organized spatially and efficiently helps organizations make better, more informed decisions in a timely manner. We customize each project to make valuable data as accessible as possible for organizations, without requiring advanced GIS experience or software licenses.
Customized GIS Application
Inventory & asset management
Route analysis/optimization
Economic/agricultural analysis
Jurisdictional and route responsibility mapping
Hazard mapping
Environmental site surveys
Crowd-sourcing/resident reporting applications
Large scale paper map production
Project tracking/plan storage
Saves costs due to greater efficiency
Enables data-driven decision making
Improves communication among stakeholders
Provides better geographic information recordkeeping
Manages assets and information geographically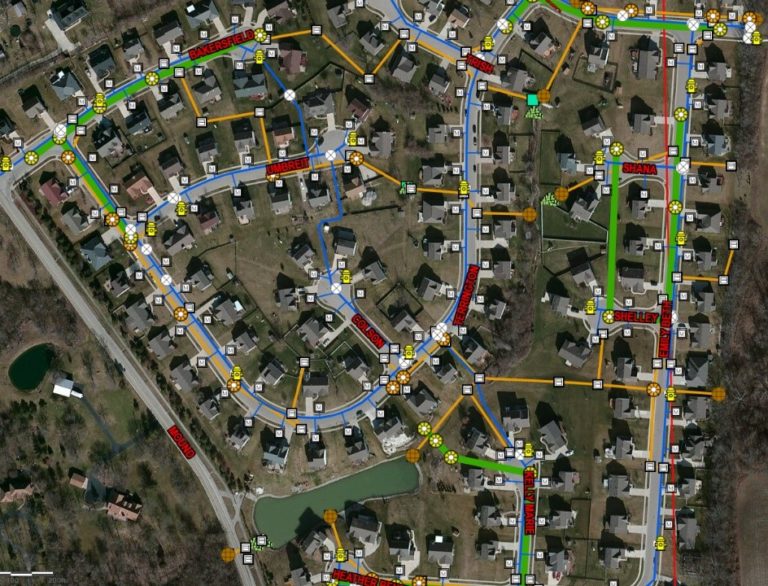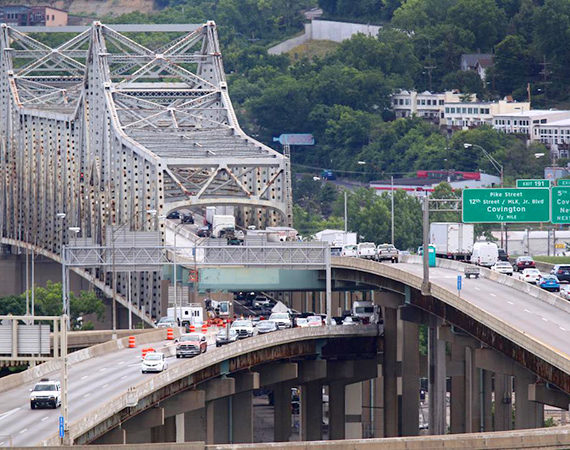 In advance of the critical replacement of the Brent Spence Bridge over the Ohio River, LJB completed field survey, boundary reconnaissance and resolution, right-of-way plans, utility mapping survey and acquisition services.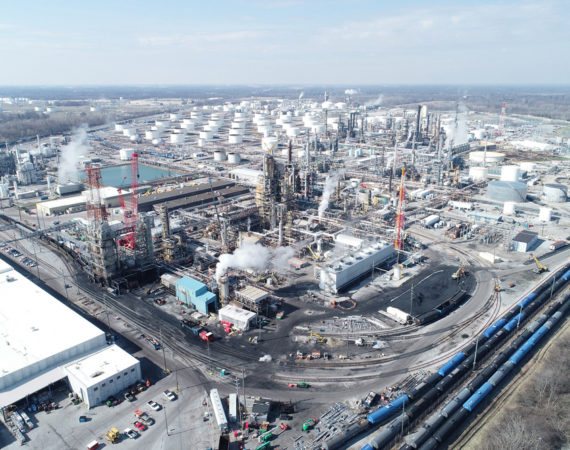 Better Data = Better Answers
Using both traditional and UAS technology for data collection, LJB helped this refinery analyze its traffic patterns and parking lots to improve safety and circulation.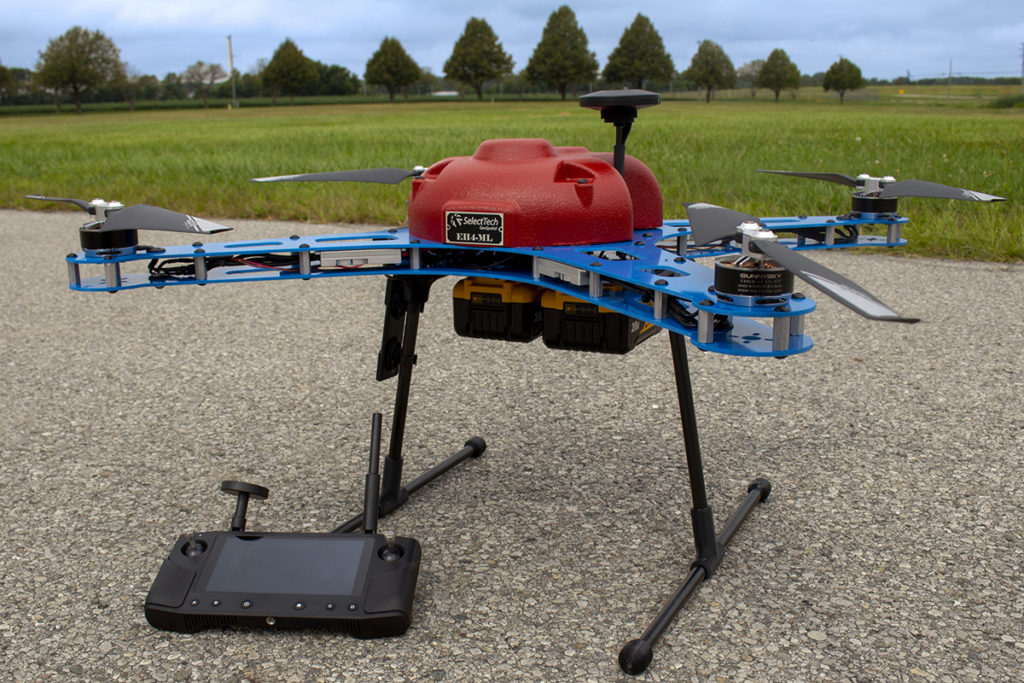 Safe & Efficient Data Collection
Using UASs for data collection, LJB helps our clients gather all the information they need before beginning a major project.  Leveraging this technology provides a vast amount of data without the need to put inspectors at risk.
Geospatial / Survey Projects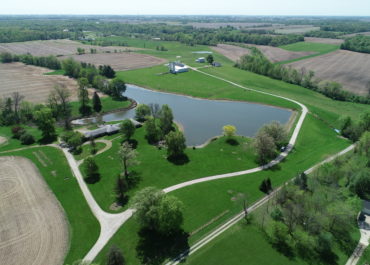 The tranquil setting of this winery property was marred when the…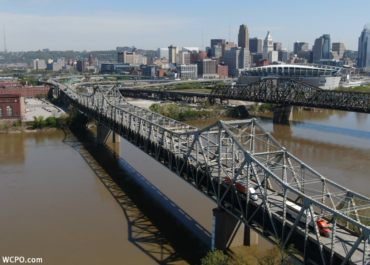 The Brent Spence Bridge carries Interstate 75 over the Ohio River…