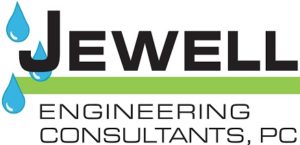 LJB Inc. is pleased to announce the acquisition of North Carolina-based JEWELL Engineering Consultants, a highly respected water resources engineering firm that has been serving clients along the East Coast since 1996.
The addition of JEWELL expands LJB's growing presence in North Carolina and strengthens its ability to provide hydraulic and hydrologic services, including dam safety and flood studies, for a variety of public and private sector clients.
"LJB's strategic plan called for bolstering our water resources capabilities, so we're thrilled to add the JEWELL team's impressive expertise," said Rod Sommer, CEO of LJB Inc. "Providing design and consulting services to municipalities has always been a big part of LJB's mission. We are excited to grow our capabilities, as well as bring expanded services to JEWELL's clients."
"After working on a retirement strategy for a number of years, I strongly believe this solution is ideal for me, my talented staff and our clients," said Doug Jewell, founder of JEWELL. "This new partnership with LJB enables us to retain our experienced team, maintain our location in the Piedmont Triad, and ensure our ability to serve our clients' needs well into the future. I couldn't be happier."
LJB has been an industry leader for more than 50 years and has organically grown a robust presence in North Carolina, led by vice president of Southeast operations, Roberto Canales. With the addition of JEWELL, LJB's North Carolina team includes nearly 30 people across three offices—Kernersville, Raleigh and Wilmington—who are backed by LJB professionals in offices across the United States. The firm also plans to open a Charlotte office this summer.
"Joining forces with JEWELL is a natural step for LJB," said Canales. "Both teams have strong expertise in water resources, with complementary services that benefit current and future clients. And, most importantly, we have the same core values and commitment to providing excellent customer service. It's a real bonus that Doug is going to stay actively involved in the business."